new Delhi. The Bharatiya Janata Party (BJP) has attacked the Congress (Congress) on the pretext of a report published in the Global Times. The BJP has spoken of 'love' between the Congress and China. It is said that in the same way that Ishq and Mushka (strong aroma) do not hide from hiding, in the same way, Gul is blossoming between Congress and China today. Like the BJP, at a press conference at the party headquarters on Saturday, National Spokesperson Sambit Patra said, "Why is it that whether it is Pakistan (Pakistan), China (China) or some terrorists, all these people are going to the Congress I like it. China is trying to attack India from outside, which we are failing. But China's partner Congress Party is plotting to move and topple the country's government from inside India. "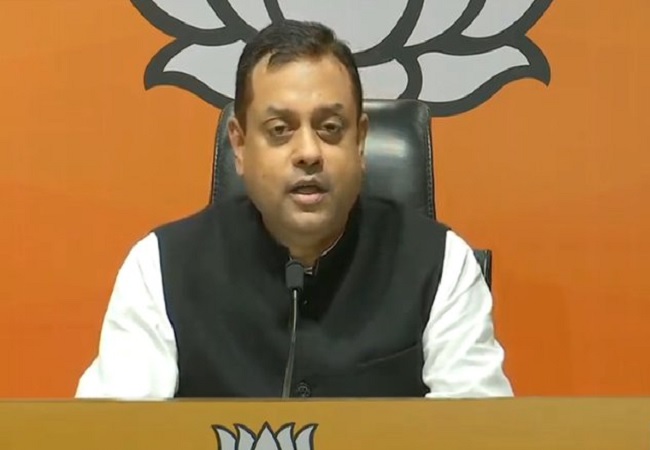 Sambit Patra said that in China there is only one party government and its media. Global Times has tweeted that the Congress is engaged in shaking the Narendra Modi government. This shows that the Congress is working on China's agenda inside India.
BJP national spokesperson Sambit Patra said that whether it is Pakistan, China or even terrorists, all these people like Congress. Everyone's love is towards the Congress. There was a furore in Pakistan after the removal of Article 370. Then, out of Parliament, Rahul Gandhi had said that thousands of thousands of people had been slaughtered. Imran Khan had then given a dossier in the United Nations with the help of lies that Rahul Gandhi has said that democracy in India has ended.
We said neither did "mother-son" enter into a MoU with China in 2008, there is a conspiracy behind it. Today that conspiracy has been revealed .. The mother-son had pledged his honor in China.
Today China and Congress are making a joint effort to topple the Modi government.
Global Times comes out in support of Congress https://t.co/XpdLWNlAtK

– Sambit Patra (@sambitswaraj) September 5, 2020
Sambit Patra said that Imran resorts to Rahul Gandhi. China is also taking recourse. Terrorist leader Hafiz Saeed also likes Congress. Rahul Gandhi was earlier a hero from Pakistan but today he became a hero from China too. Sambit Patra taunted that Rahul Gandhi deserves congratulations after glorification from Chinese media.
India has no chance of winning the war: Chinese mouthpiece
Describing Friday's meeting between Indian and Chinese defense ministers as a positive step, Chinese media said on Saturday that India would have no chance of winning in the event of a border war. The Global Times, closely associated with the ruling Chinese Communist Party, said in an editorial on Saturday, "We are reminding the Indian side that China's national strength, including its military strength, is stronger than that of India. Although both China and India are great powers, the Indian side will lose when it comes to warfighting. If a border war starts, India will have no chance of winning. "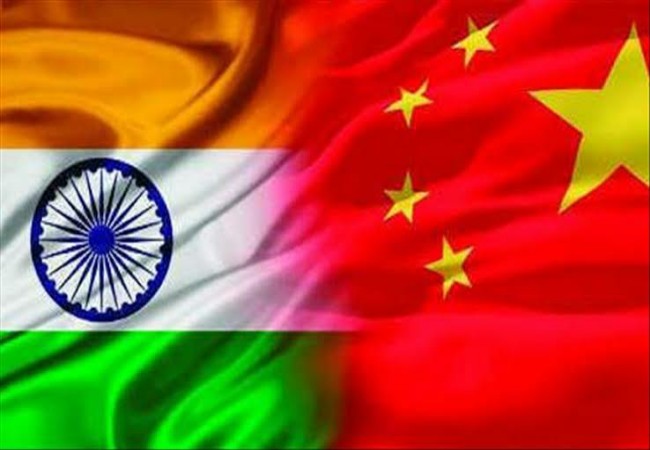 The editorial stated, "We hope that the meeting of the defense ministers will be a turning point for the leaders of the two countries to come back to the consensus of the meeting." Each side will do its best to reduce the tension on the border. "
The Global Times, called the mouthpiece of China, has supported the meeting of defense ministers in Moscow on Friday. However, he points to the fact that Indian policies on the border are being determined by nationalism and public opinion. The Global Times stated, "Indian public opinion is deeply and widely involved in border issues. Indian soldiers have apparently been hijacked by domestic nationalism. Therefore, apart from joint control of the border dispute between China and India, India should also manage public opinion and nationalism. It is the best option for his country and his people. "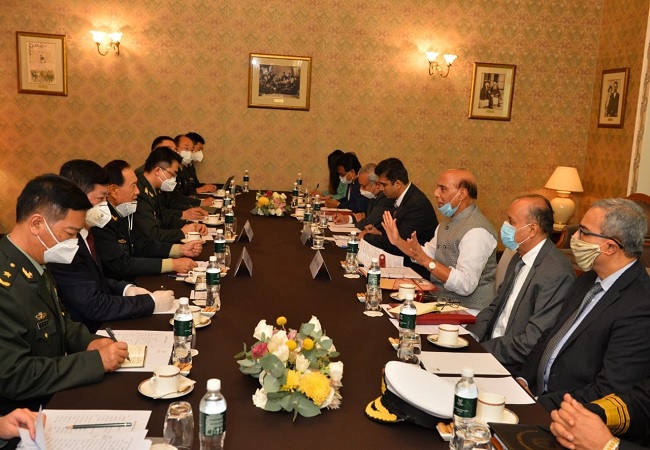 The Global Times said, "The problem now is that India has drawn an aggressive line on the border issue, which highlights China's willingness to maintain peace and stability along the border as a weakness."
The Chinese newspaper also expressed anguish over America's support for India. It said, "Some people in New Delhi also believe that America's suppression of China and support for India has increased India's strategic strength." The Chinese newspaper called it a miscalculation.