Patna. Bharatiya Janata Party (BJP) national president J.J. P. Nadda reached Bihar Chief Minister's residence on Saturday morning and met Chief Minister and President of Janata Dal (United) Nitish Kumar. JP Nadda reached 1 Anne Road and met Nitish Kumar. During this, BJP's Bihar in-charge Bhupendra Yadav, BJP state president Sanjay Jaiswal, BJP leader Sushil Modi and senior JDU leader Rajiv Ranjan Singh alias Lalan Singh were also present.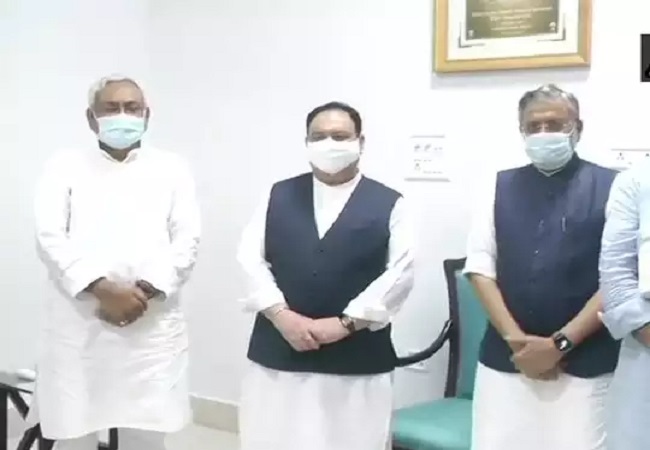 The meeting, which lasted about an hour between the two top leaders of both the NDA's major constituents, is being considered very important for the Assembly elections to be held this year. It is being said that there was a discussion between the two leaders regarding seats in the assembly elections. According to sources, the displeasure of LJP going on in the NDA was also discussed.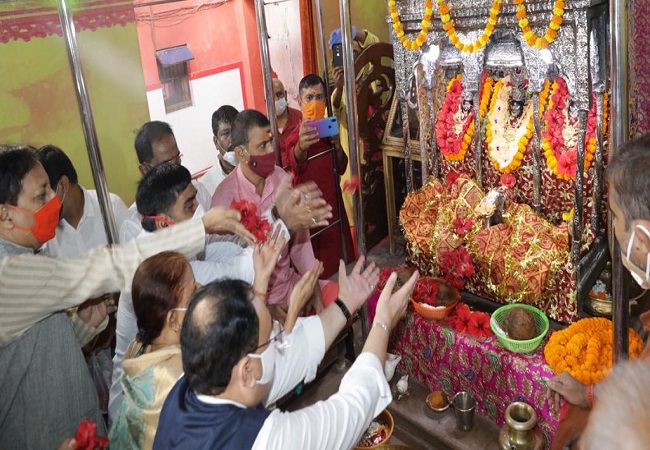 However, no leader spoke to reporters about this meeting. Earlier in the morning, Nadda reached the famous Pattandevi temple and offered prayers and asked Mata for a vow of victory in the Bihar Assembly elections. During this time all the protocols of the Corona period were followed.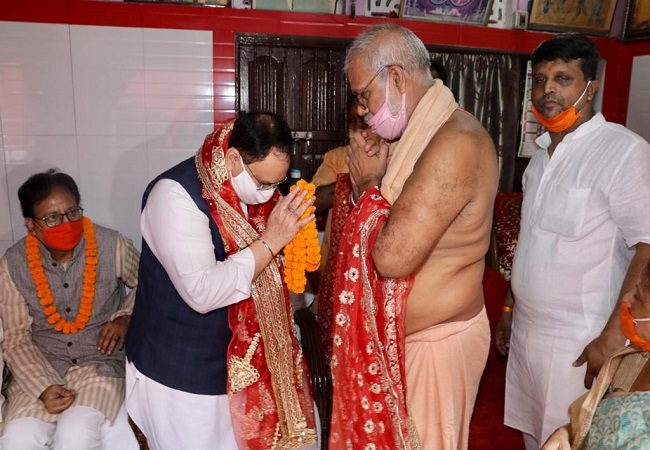 BJP chief Nadda was accompanied by Union ministers Ravi Shankar Prasad, BJP state president Sanjay Jaiswal, Bihar BJP minister Nand Kishore Yadav, MP Ramkripal Yadav and several BJP leaders. The priest of the temple honored all the leaders. All the leaders who came to worship Pooja were wearing masks.