new Delhi. For the first time in the history of the Indian Railways among the Corona catastrophe, something like this is going to happen with trains, which will surprise you all. In fact, as the situation of Kovid 19 is becoming normal, transport and economic activities are back on track. Indian Railways is also slowly moving towards normal operations. Passenger trains have started returning on the tracks. Seeing the incidence of corona decreasing, Railways have announced to run several special trains. In this sequence, the Railways has taken a big decision.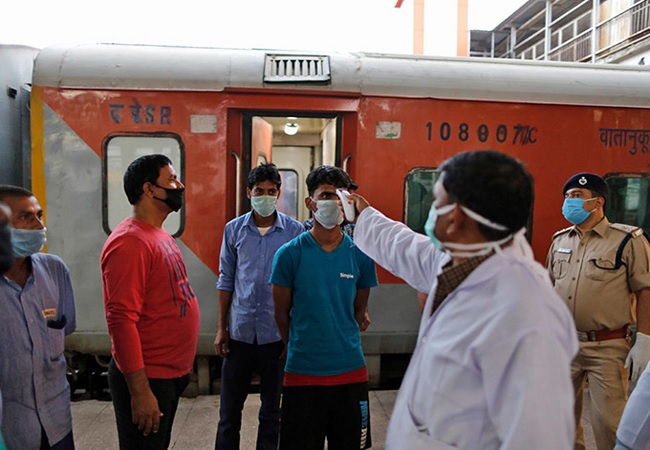 What is clone trains
Meanwhile, in view of the increasing number of passengers, the Indian Railways has announced to run clone trains. The railways will run clone trains on routes in which the load of passengers is high. That is, those routes in which the waiting list is long. For the first time in the history of Indian Railways, Clone Trains will run on the tracks. These clone trains will be clones of existing special trains. The speed of these trains will be relatively faster.
The stoppage of these trains will be limited. The motive behind having limited stops is to get passengers to their destination faster. Priority will be given to 3 class AC coaches in these trains being run as clones of special trains. The speed of these cloned trains will be higher than the existing special mail and express trains. Keeping in mind the waiting list of trains, the railway will give option to passengers. Passengers traveling to select stations will get the option to travel by clone train if they wish. Clone train will be offered to the passengers on the waiting list to reach their destination.
There was a big change in the operation of passenger trains after the lockdown. Workers' special trains were run from May 1 to take millions of stranded passengers to their homes in the lockdown. From May 12, 15 pairs of special trains started operating. From June 1, 100 pairs of special mail and express trains are running. Railways has recently announced that 40 pairs of special trains will run from September 12.