Lakhimpur Kheri Former MLA Nirvendra Mishra (former MLA Narendra Mishra) of Uttar Pradesh was beaten to death in a ground dispute on Sunday. The disputed land is near the bus station and the matter for this land is in court. According to the report, another group came to forcibly occupy the land and was opposed by the former MLA, after which people of Kishan Kumar Gupta of the opposing faction beat Nirvendra and his son Sanjeev Kumar Munna with 'sticks'. The former MLA was critically injured and succumbed while on his way to hospital, while his son is hospitalized in critical condition.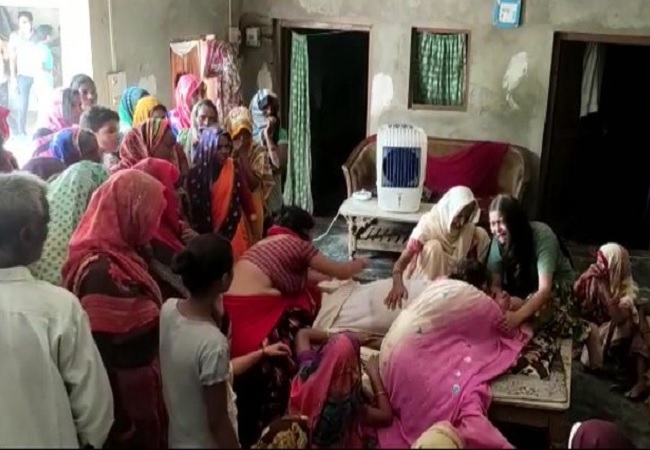 In this case, SP Satyendra Kumar said that there was a dispute between Samir Gupta son of Nirvendra alias Munna, Kishan Lal Gupta and Radheshyam Gupta resident Dargah Mohalla Palia Kheri for the possession of the disputed land. Nirvendra Mishra had collapsed during the dispute, he was rushed to the CHC Hospital, where he died.
Lakhimpur Kheri: Former MLA Nrivendra Mishra allegedly beaten to death over a land dispute, today.

"There was a minor skirmish over a land dispute & situation escalated, during which he got injured & was taken to hospital where he was declared brought dead," says SP pic.twitter.com/AMYuLUOctp

– ANI UP (@ANINewsUP) September 6, 2020
Family sources said that a large number of armed men came to forcibly occupy the land and beat up the father and son. Local people are organizing a massive protest in Lakhimpur to protest against the incident. Nirvendra Kumar was elected an MLA from Munna Nighasan Assembly seat on Independents in 1989 and 1991 and on Samajwadi Party ticket in 1993. Senior police officers were on the spot and did not answer the call. Meanwhile, the UP Congress tweeted, "Another Brahmin was killed. Jungle raj is getting frightening in UP. "
Former MLA Nirvendra Mishra was killed in Lakhimpur.

Jungleraj of UP is getting frightening.
Yogi Sarkar is sleeping.

– UP Congress (@INCUttarPradesh) September 6, 2020
The Samajwadi Party called it a "heart-wrenching incident" and asked the state government to clarify.