new Delhi. Chief Minister Vijay Rupani has today launched a welfare scheme with his commitment to the development of farmers and agricultural sector. The scheme was launched today by the Chief Minister with a clear determination to give impetus to the agricultural sector and accelerate its overall development. The welfare project launched for farmers is called 'Saat Pagla Khedoot Kalyan'.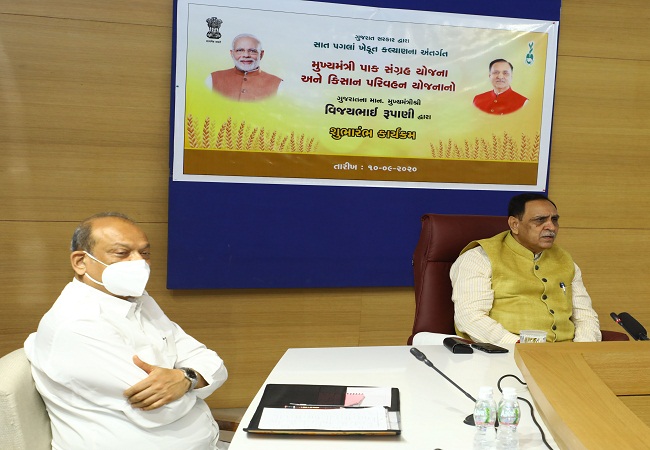 Speaking on the occasion, CM Rupani said that Gujarat has become a leading model for balanced development with new technology and modern agricultural methods in agriculture, industry, service sector.
The Chief Minister launched the 'Saat Pagla Khedut Kalyan' scheme in an event organized by the State Government's Department of Agriculture and Farmers Welfare and Cooperation Department at 80 locations in 33 districts of the state in Gandhinagar.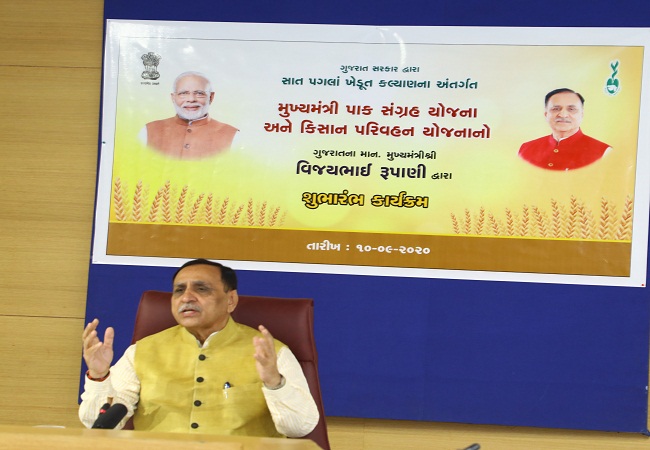 Under the scheme, seven steps have been taken for the benefit of farmers, including agricultural and economic upliftment, new crop production, crop storage, distribution, cow-based farming, Kisan Seva Yojana and Mukhyamantri Pak Sangharsh Structure Yojana. The Chief Minister today launched two of these important steps "Mukhyamantri Pak Sanghara Structure (Godown) Scheme" as well as "Kisan Transport Scheme".
In the "Mukhyamantri Pak Sanghara Structure (Godown) Scheme", the farmer is provided assistance of up to Rs 30,000 for the warehouse structure. At the same time, the objective of the Kisan Suraksha Yojana is to make the farmer easily transfer his produce to other markets and earn more income. Maximum financial assistance of Rs 75,000 is being provided to farmers for purchase of small vehicles.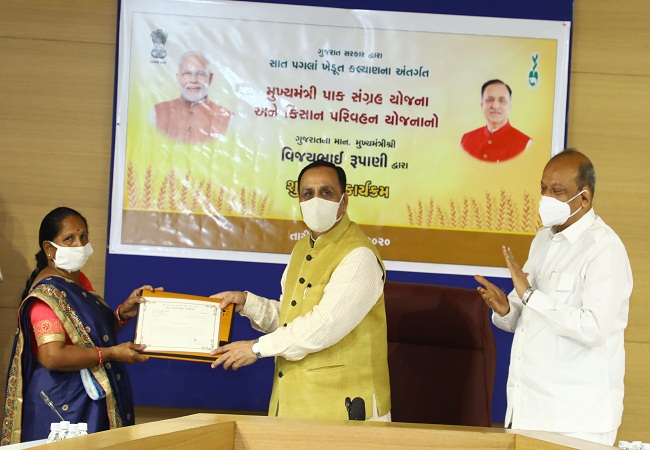 Under the Kisan Transport Scheme, the state government provided financial assistance of Rs 400 crore to 1.25 lakh farmers in a single day. As a result of this assistance, in the next three months, the storage capacity of the state's own warehouses will be increased by 2.32 lakh tonnes and crop wastage will be prevented. Not only this, under the Kisan Transport Assistance Scheme, the farmer will move towards economic prosperity by selling agricultural produce in the market in his small vehicle.