new Delhi. While the outbreak of Coronavirus is rampant in the country. Meanwhile, a video is becoming increasingly viral on social media. In this video, a man wearing the uniform of Punjab Police inspector is seen. In it he is acting, saying that he has kept the medicine with him to protect him from Corona. After this, he removes the liquor bottle from the pocket and the dialog says that Corona runs away as if the thieves run away after seeing the police.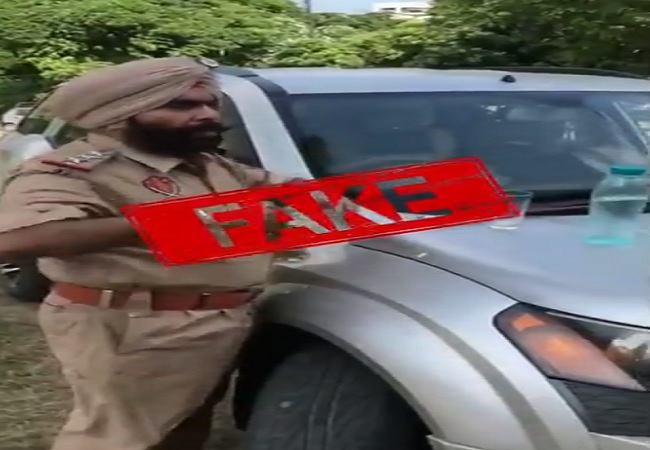 According to the information, a video has been continuously going viral on social media for the past few days. This video is made by standing near an XUV vehicle. Kulwant Singh, resident of MIG Colony Sector-32 in police uniform is seen in the video. The person making the video asks him what he does to avoid Corona, then he removes the bottle of wine from his pocket and the glass and water from the car. He is seen in the video in an inspector's uniform.
After this, the police registered a case against the accused. Police are conducting raids on the possible locations for the arrest of the accused.
A video was circulated in which a person wearing a uniform of Punjab Police was spreading rumors that corona can be cured by drinking whiskey

He is Kulwant Singh Dhillon. He has been arrested for spreading rumors and misrepresenting the Punjab police uniform#FakeDiKhairNahi pic.twitter.com/imnmJGJ6M9

– Punjab Police India (@PunjabPoliceInd) September 5, 2020
In the video, the actor, who described alcohol as a drug of kerona, has been named by the police. He had made a video of the police inspector and had described alcohol as a corona drug and this video is continuously going viral. Police has registered a criminal case in police station number seven and has been arrested. Aarapit has also apologized in the video for this disgusting act.