new Delhi. Gayatri Prasad Prajapati, who was a minister in the Samajwadi Party government, has been sent to jail for 14 days by the court. In this case, the lawyer who had pleaded the case against Gayatri Prajapati lodged an FIR at Ghazipur police station in Lucknow. After which the police has taken this action. According to Police Commissioner Sujit Pandey, the accused has been produced in the court through video conferencing.
During the course of the court, the court granted 14 days judicial custody of the accused minister. According to the police, the woman who accused Gayatri Prasad Prajapati of the rape was given a house and plot on behalf of Gayatri. The property given to the woman was sold by the driver of Gayatri Prasad Prajapati. The woman has also been going to KGMU to meet Gayatri Prasad Prajapati. After looking at all the evidence, Prajapati was sent to judicial custody, although the accused former minister will be treated under police supervision at KGMU.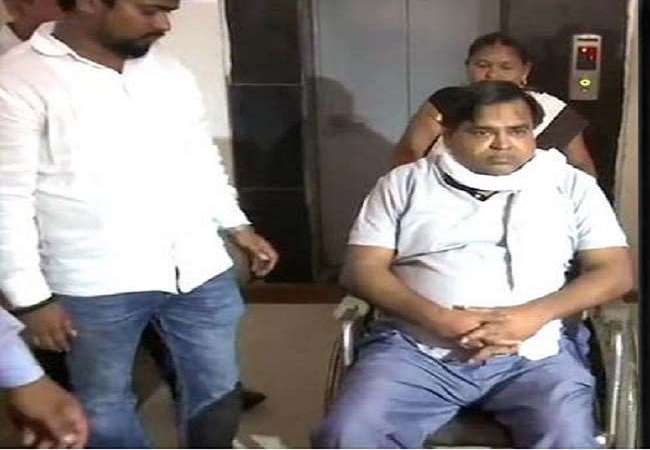 According to the information, Advocate Dinesh Chandra, who had pleaded in the case filed against Gayatri Prasad Prajapati, had lodged an FIR in Ghazipur police station, in which he alleged that the woman who lodged an FIR for rape in February 2019, favored him for Gayatri and other accused I had said to put an affidavit.
When the lawyer opposed it, she got angry and started threatening. After this, along with the former minister, the woman lodged an FIR against the Advocate. Actually, Ram Singh, who recently testified against the former minister, was arrested by the police, after which high officials came into action and took cognizance of the case. The police commissioner had suspended the inspector of the Gautampalli police station and the inspector posted in the crime branch for negligence in investigation.