new Delhi. The way in which the image of China has been made about the India-China border dispute, it has now become infamous in the whole world. The current situation is that India is besieging China on two fronts. While on one hand the Indian government is taking steps against China and on the other hand the Indian Army is giving a befitting reply to China on LAC.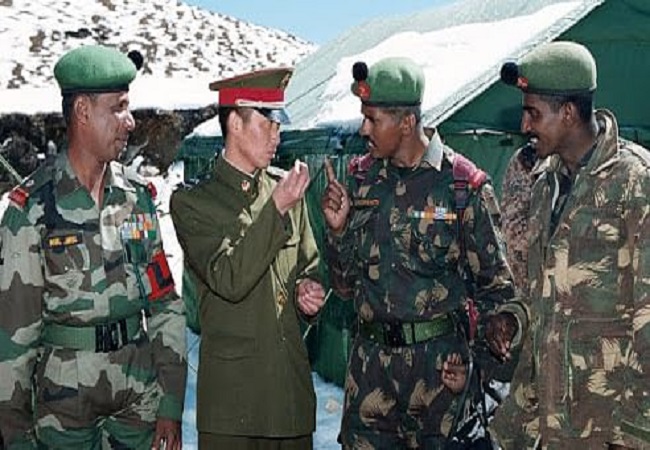 China is now stuck in this double siege from India. This double siege has put China on the backfoot. China is stuck in the midst of this siege of India. Now the world too has started to believe that India has taken strong steps on LAC and pushed China back.
The European Think Tank European Foundation for South Asian Studies has released a report in this regard. The report said that due to the cleverness in which the Indian Army responded to China and retaliated, China has come into confusion. After the siege of India, now China is neither in a position to resolve the matter and it can remain stuck for a long time.
The report said that by creating unnecessary disputes with India, now China, Tibet and Taiwan can get over serious matters. Indeed, China's relationship with Taiwan is also poor and tensions persist. In addition, China has recently announced plans to expand control over Tibet, which people see as violating human rights and snatching away religious freedom. China has forcibly annexed Tibet.
Many big countries, including America, keep targeting China on Tibet. In such a situation, the European think tank believes that if China continues or aggravates the dispute and tensions with India (LAC), it may face trouble on this front. According to the report of the European think tank, India can raise the Tibet dispute by insisting on the international stage to respond to China and India will not be alone in this task, the matter is already included in the list of many countries.
The report also cited international media reports on the India-China border dispute. The report referred to the British daily 'The Telegraph'. The Telegraph claimed that Indian soldiers not only thwarted the Chinese army's incursion plot but also retaliated and captured some Chinese camps.