new Delhi. Former Maharashtra Chief Minister Devendra Fadnavis has given a big statement regarding the demolition of the office of actress Kangana Ranaut in Mumbai. He attacks Chief Minister Uddhav Thackeray (CM Uddhav Thackeray), saying that Dawood's house is left, but Kangana is disbanded. On Friday, Fadnavis accused the Maharashtra government of not fighting Corona but Kangna while speaking to reporters in Delhi before leaving for Bihar tour. Now, maximum corona cases are in Maharashtra. 40 percent of the country's corona deaths have occurred in Maharashtra.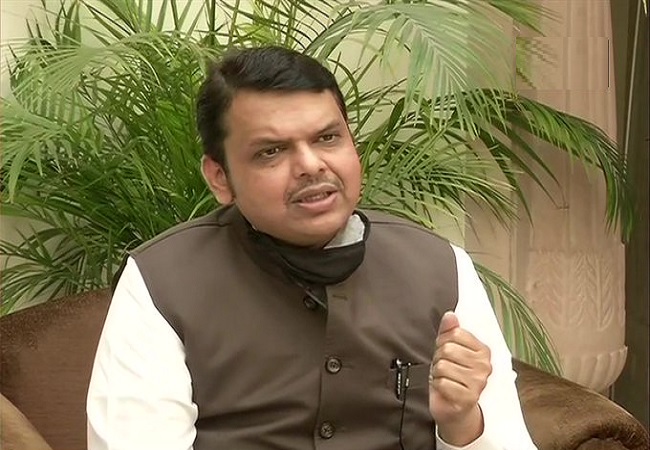 Devendra Fadnavis said that the Maharashtra government feels that the fight is not with Corona but with Kangana. Addressing Chief Minister Uddhav Thackeray, he said, more attention needs to be given to the corona than the strength you have put behind Kangana. Devendra Fadnavis said about the investigation of CBI and NCB that this will reveal the truth of Sushant Singh case. The way the drug has been exposed, the whole matter needs to go deeper.
During this time, when reporters asked Fadnavis, why is Kangana speaking like a BJP spokesperson? To which former CM Fadnavis replied, "Kangana was not a big issue, you have made the matter big." Who broke his house? You broke Affidavit was also given after Dawood's order to break up Bhindi Bazaar house said that there was no manpower to break it. You do not go to break Dawood's house, you go to break Kangana's office.
Maharashtra: They (BMC officials) don't got to demolish #Dawood's home but go to raze #Kangana's residence, says BJP leader @Dev_Fadnavis. Watch his full statement. #KanganaRanuat pic.twitter.com/UndxzhI2w9

– India Ahead News (@IndiaAheadNews) September 11, 2020