Lucknow. For the third consecutive day, the Yogi government has reshuffled the administrative level in the state and transferred six IAS officers. Let us know that earlier Yogi government had changed the DMs of 8 districts on Friday night. After this, now on Saturday late night six IAS officers were transferred. The Yogi government removed the DMs of Banda and Kaushambi late last night and posted new officers to these posts.
In the recent transfer, the Yogi government has posted Amit Kumar Singh Special Secretary, Micro Small and Medium Enterprises, as District Magistrate Kaushambi. Special Secretary Basic Education has been made from Manish Verma DM Kaushambi. At the same time, Anand Kumar Singh has been posted as Special Secretary Basic Education, as the District Magistrate Banda. Apart from this, Amit Singh Bansal has been removed as District Magistrate of Mau. Significantly, the transfer of Mau's DM Rajesh Pandey has been canceled and he has been put in wait tomorrow. Neha Sharma has been posted as ACEO Noida from special secretary backward class.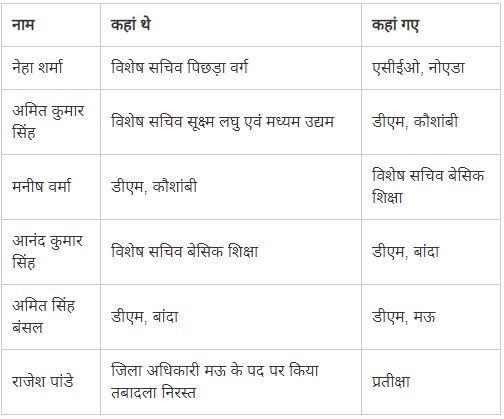 Apart from this, on September 11, a day before the transfer of the IAS, the Yogi government transferred 13 IPS officers including the captain of 8 districts. These included the police captains of eight districts including Hardoi, Kanpur Dehat, Rae Bareli, Hamirpur, Unnao, Siddharthnagar, Lakhimpur Kheri, Kushinagar.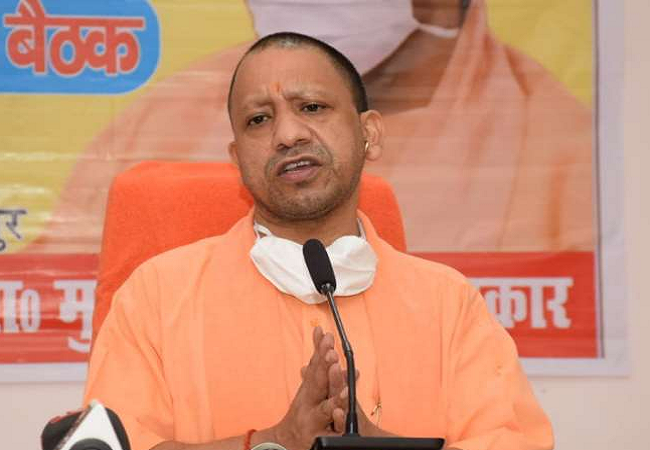 Let me tell you that the Yogi government, very strict on corruption, is keeping a close watch on the officials who are slow in functioning. Apart from this, Yogi seems to be committed to carry forward the development works of the state during the Corona period.