new Delhi. Bollywood actor Vikrant Massey and Shweta Tripathi's film 'Cargo' has been released on Netflix. The film was earlier released on Friday. But this has changed in the time of OTT. 'Cargo' is a film of rapture reviews. This is a time where if you see something better than the average, then people get bogged down. Yes, the negativity is such that people find Adil Hussain's rickshaw pulling in the movie 'Exam' too fake, and 'Cargo' acting from the first frame looks fake.
The film 'Cargo' has been in the news for quite some time. 'Cargo' is science fiction. This is the story of birth and death. In those films of Jeetendra era, this story used to be a costume drama, here it is wearing a science fiction costume. After the agreement between man and demon species, the person who dies on earth goes up and erases his memory. Corey is presented with a slate to be born again. Aarti Kadav chose the calendar far ahead to make this one-line mythology a science fiction.
The story is fictional and its direction is also woven with the help of these fantasies. But, in such a forward-looking story, so cheaply-looking science equipment shows a lack of thinking, not just budget.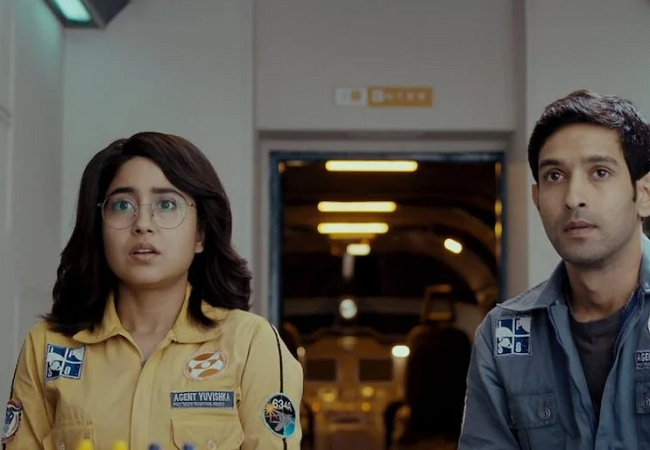 Vikrant Massey's character is such that the tension in his face helps to carry his character forward. If Vikrant, who started the year with the film "Chhapak", starts leaving the main lead's fascination in films and starts playing strong characters in good stories, then his expansion could be like Manoj Bajpayee. At the same time, Shweta Tripathi, who has been 35 years old, now needs to accumulate her energy and generate it in the right way at the right time. He has an expanse of acting, directors need to get better at him. The rest of the artists keep coming in the story.