new Delhi. These days, the ongoing controversy of the Bollywood actress Kangana Ranaut with the Maharashtra Government remains a matter of discussion across the country. People across the country are expressing their anger after the action taken by BMC at the Mumbai office of Kangana Ranaut. On one hand Kangana is getting the support of many Bollywood stars, on the other hand she is also getting support from her millions of fans spread across the country. Meanwhile, there was a different kind of support for actress Kangana Ranaut in Surat.
In fact, a local textile businessman from Surat has launched fancy crepe sarees with Kangana prints. In which Kangana Ranaut's 'Manikarnika' film is being seen. In the sari, the picture of the actress is written with the picture "I Support Kangana Ranaut".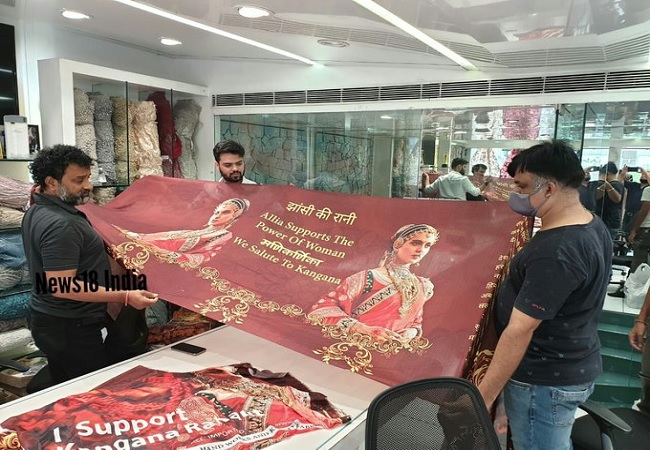 Speaking to a private channel, Surat's textile merchant Purushottam Jhunjhunwala said, "The whole country is watching how actress Kangana Ranaut is being harassed, and yet Kangana ji stands steadfast. Our job is to make and sell saris for women, so we felt that we should also support Kangana ji. Therefore, we have made a printed saree with Kangna supporting her.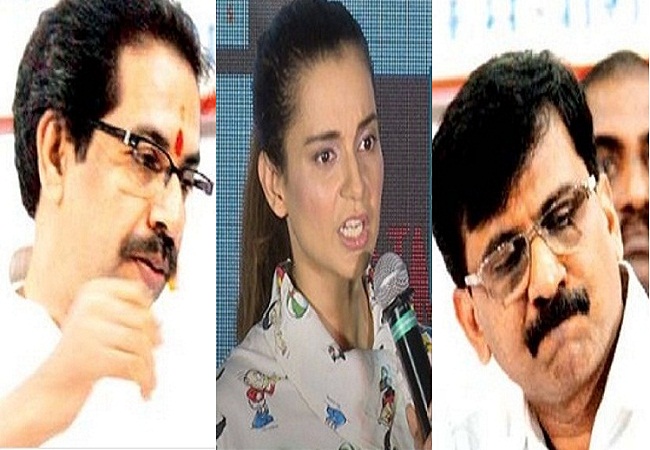 Significantly, Kangana Ranaut has been very angry since the Mumbai office was vandalized and Uddhav is continuously attacking the government. He took to Twitter to target the Shiv Sena and said that today my office is broken, tomorrow your pride will break.