new Delhi. The fighter aircraft Rafale will be formally handed over to the Indian Air Force at the Ambala airbase on Thursday. Its induction into the Air Force will increase the strength of the Indian Air Force. A grand ceremony will also be held at Ambala airbase. French Minister of Defense will also be present along with Defense Minister Rajnath Singh in this ceremony.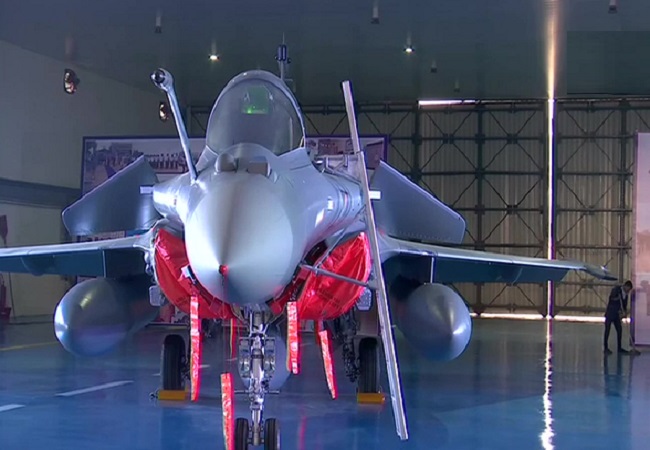 Let us tell you some such things about the fighter aircraft Rafael due to which Rafael always remains a topic of discussion. In fact, Combat Radius of Rafale fighter aircraft is 3700 kilometers, as well as it is a two-engine aircraft which the Indian Air Force has long needed.
One feature of Rafale fighter aircraft is that it is far ahead of other aircraft in reaching altitude as soon as it starts. Rafale's rate of climb is 300 meters per second, which also outperforms China-Pakistan aircraft. That is, Rafael can go up to a height of 18 thousand meters in a minute.
On the other hand, if we look at the perspective of Ladakh, then this fighter aircraft fits. Rafale is an omni-roll fighter aircraft. It has great agility in mountainous places. If there is less space on the mountains and it has to come down, then this plane is unmatched. It can be landed on a warship while walking at sea. Three types of missiles can be placed in this aircraft. Air-to-air meteor missiles, air-to-ground scalp missiles and hammer missiles.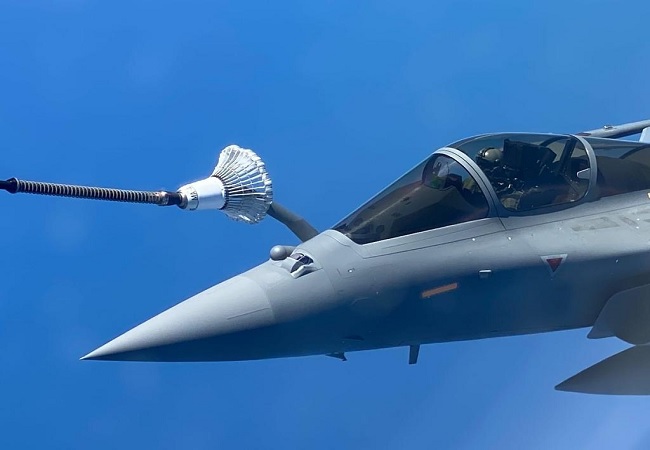 Talking about fuel consumption, Rafale has the ability to fly continuously for 10 hours once fuel is filled. It can fill the fuel in the air, there is no need to land, as it did while coming to India from France. This quality makes it quite different from other fighter aircraft. Apart from this, the gun on Rafale is capable of firing 2500 in a minute. As strong as the radar system is in Rafale, it can detect 40 targets at once in a radius of 100 km.
The Rafale fighter aircraft that India has received are capable of carrying up to 24,500 kg, with 60 hours of extra flight guaranteed. The missiles that are currently in Rafale have been used in places like Syria, Libya. Apart from this, SPICE 2000 will also be added soon. The Indian Air Force has so far received five Rafale fighter jets, while by 2022 the total will be 36. Which will be deployed at different airbases.
The missiles that are currently installed in Rafale have been used in places like Syria and Libya. Apart from this, SPICE 2000 will also be added soon.