Chennai. A firecracker factory in Cuddalore district of Tamil Nadu suffered a horrific explosion that killed seven people and injured several others. All those who die are women. Police gave this information on Friday. This firecracker factory is located in Kurungudi village of Katumannarkoli, which is 190 km from Chennai.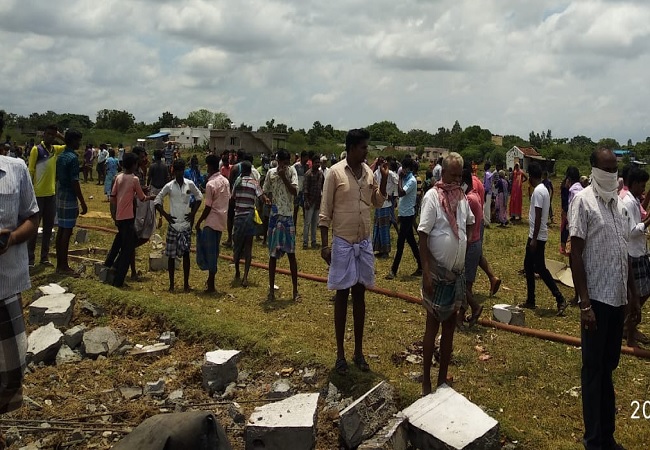 The blast happened on Friday morning. Five women died on the spot due to the blast, while two died in hospital. The deceased also has a factory mistress. Nearby buildings have also been damaged due to the blast. Relief and rescue work is going on at the scene. How the blast happened is not known at the moment.
Tamil Nadu: Death toll rises to seven in Cuddalore fire incident, says SP M Sree Abhinav https://t.co/lGY1REwZpl pic.twitter.com/WBgOOJVbbt

– ANI (@ANI) September 4, 2020
Policemen rushed to the spot as soon as they got information about the incident. The police officer said that 7 people died on the spot in the accident. The bodies of all the dead have been recovered. The injured have been admitted to the hospital for treatment. Relief and rescue work is still going on. It is being said that the number of people killed in the accident may increase further.