new Delhi. The hard work of Yogi Adityanath Govt of Uttar Pradesh (Uttar Pradesh) has finally paid off, as a result of which, in the Ease of Doing Business rankings, Uttar Pradesh today jumped from 12th position to the second position. Has reached Actually this data is also released to improve the business environment in the states. This ranking shows which state is doing better to improve trade, so that investors are attracted to increase trade in those states.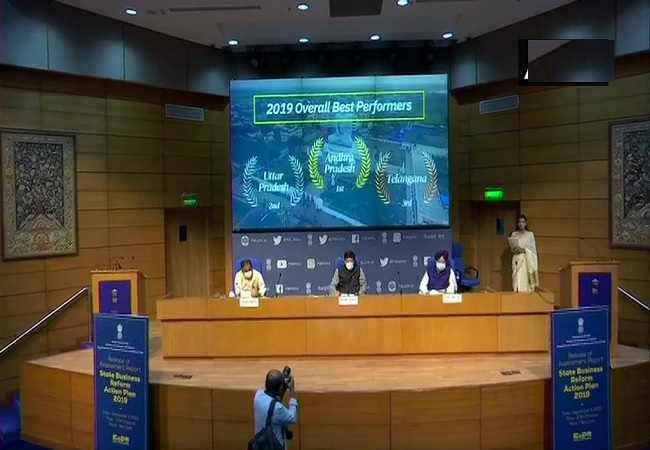 On Saturday, Finance Minister Nirmala Sitharaman and Commerce and Industry Minister Piyush Goyal (Union Minister Piyush Goyal) released the ranking of states in the State Business Reform Action Plan 2019 ranking ie Ease of Doing. . Union Aviation Minister Hardeep Singh Puri was also present during this period.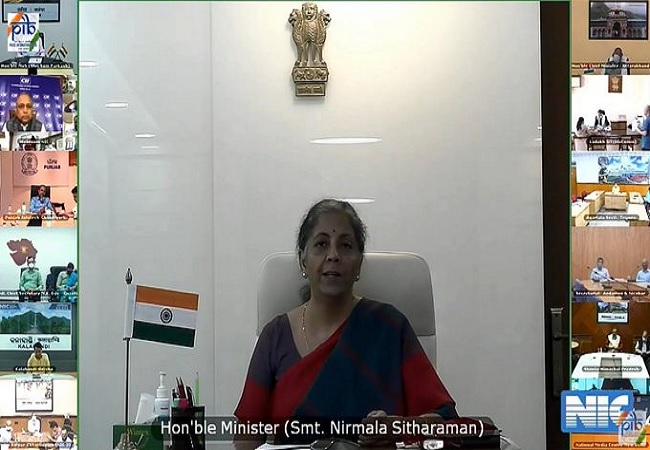 In order to further improve the business environment in India, a ranking of the states was released on the basis of implementing the plan of business improvement actions. According to which Andhra Pradesh is in the first place, while Uttar Pradesh in the second place. It is followed by Telangana, Madhya Pradesh, Jharkhand, Chhattisgarh, Himachal Pradesh, Rajasthan, West Bengal and Gujarat respectively.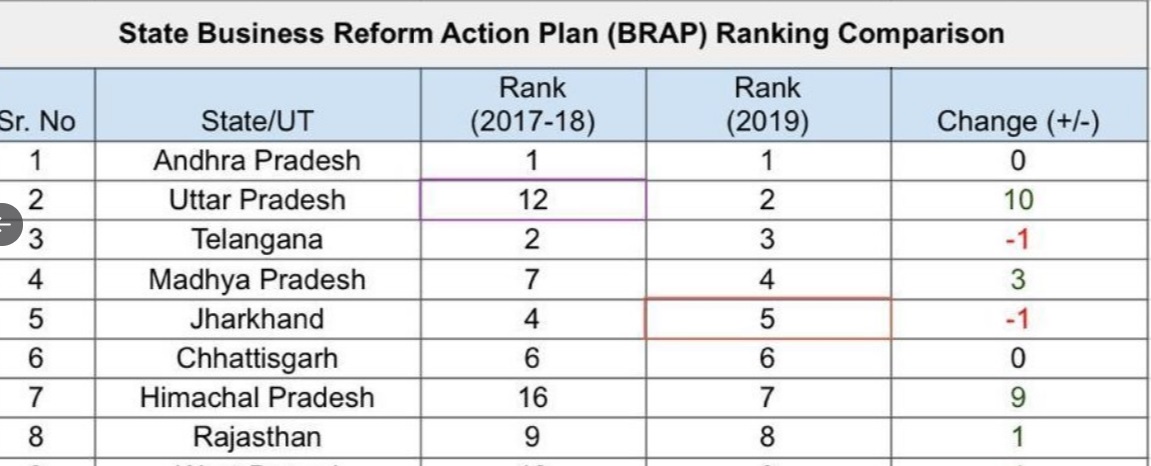 Please tell that UP was 12th in this ranking last year. CM Yogi's hard work is definitely behind the state's jump of ten positions in Ease of Doing Business in just one year. Explain that the Yogi government has announced several new policies during the last one year to make the process of setting up industry in the state easier, as well as the rules and regulations.
Here are the 10 states which have registered the maximum improvement, since the launch of #StateEODbRankings pic.twitter.com/OsivepR93f

– PIB India (@PIB_India) September 5, 2020