new Delhi. Bharatiya Janata Party (BJP) national president JP Nadda informed the party's goals and principles to the workers at a meeting of the Jharkhand Pradesh Working Committee on Monday. He said, we have not come to gain any power in politics. We have come to change the picture and destiny of India. Addressing the workers, JP Nadda said, "We are not workers to sit on the chair, we are the messengers of change." "The worker does not work in a vacuum, he works with direction and vision," Nadda said in a video conferencing address from the national headquarters. What should be our direction and vision, we should know. You should have complete knowledge about all policies of the Central Government.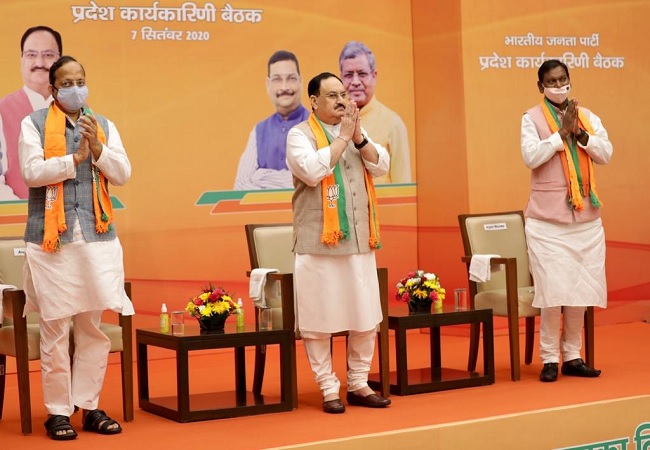 The BJP president accused the Soren government of ruining the law and order in Jharkhand. Said, Today, Naxalism and extremism are being punished again in Jharkhand. It is a sign of weak government and appeasement. He appreciated the service work of BJP workers of Jharkhand during the Corona crisis and said that in Jharkhand, BJP has distributed around 12.74 lakh food packets, 27 lakh ration kits, 42,000 people have together contributed to PM Cares. About 21 lakh face covers and about 9 lakh sanitizers are distributed.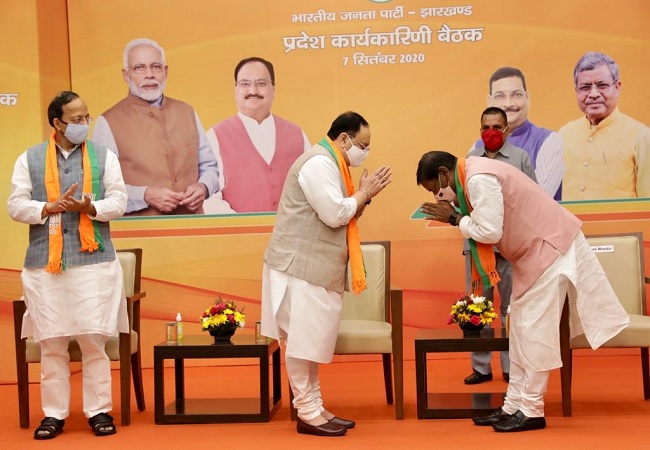 Nadda said that the central government left no stone unturned to bring Jharkhand into the mainstream. All the plans are implemented here. AIIMS has been given for the state. After AIIMS is ready, no person from the state will have to come to Delhi for treatment, he will get better treatment there. Nadda emphasized on the formula of Vocal for Local and said that whether it is our art form in Jharkhand, or any art found in the form of cultural heritage, we have to take it forward.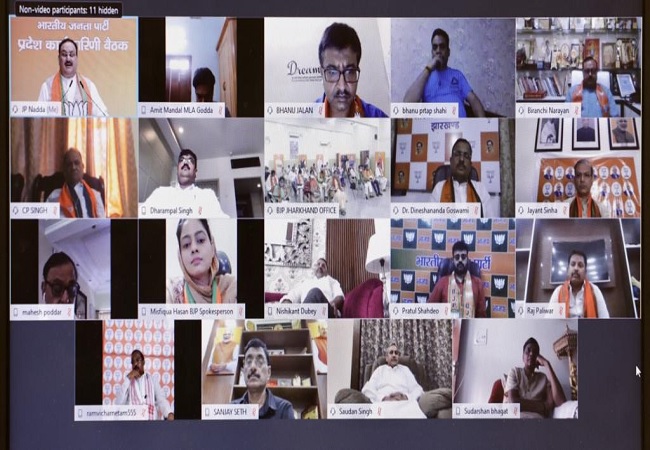 Referring to the actions of the Modi government in the Corona era, JP Nadda said, "We did not have a single ventilator, now we have 3 lakh ventilators in India." Now 4.50 lakh PPE kits are being made daily in our country, which we are also sending to other countries. He said that even the developed countries in the Corona crisis were feeling helpless. Prime Minister Narendra Modi fought the front against Corona and saved the lives of crores of people of the country. Adopting Jahan Hai Jahan Hai, the Prime Minister put a lockdown in the country in time.