new Delhi. Bollywood actress Kangana Ranaut reached her office on Thursday after the action of the Brihanmumbai Municipal Corporation (BMC). The actress visited the office for some time and after taking stock of the loss, she returned from there. During this, Kangana's sister Rangoli was also with him. Kangana's office is located in Pali Hills, Mumbai. Explain that on Wednesday, BMC broke the illegal construction in Kangana Ranaut's office.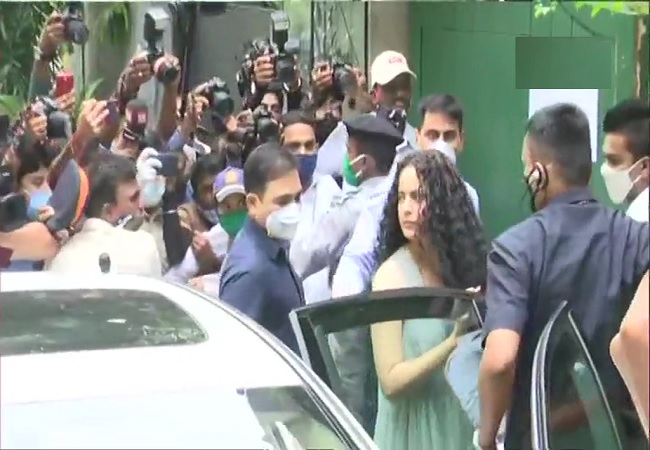 At the same time, his first tweet has come out. Kangana Ranaut shared a video saying, "Har har Mahadev." In the video, doctors from Kashmir are blessing Agnishekhar Kangna. Agnishekhar is saying that he welcomes Kangana's decision to make a film on Kashmiri Pandits. At the same time, on behalf of K ashmiri Pandits are also blessing them. He said that he will support Kangana as much as possible. Please tell that Kangana R had talked about making a film on Kashmiri Pandits.
Har Har Mahadev 🙏 https://t.co/vaVvKHZ3Oz

– Kangana Ranaut (@KanganaTeam) September 10, 2020
Kangana inspected the first floor of the office. According to media reports, he built the kitchen instead of the bathroom. The bedroom was also misplaced. Kangana is very sad to see her office. He visited his office for 10 minutes and then left. Not only this, the actress did not talk to the media during this time.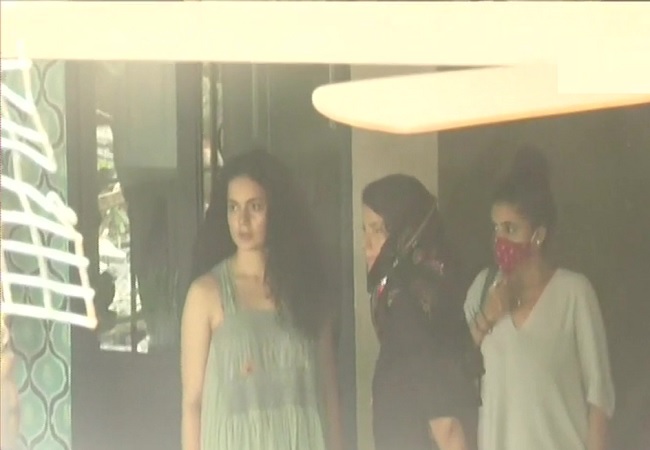 At the same time, BJP workers protested against Congress in Kangla's support Shimla. Earlier, Himachal Pradesh Chief Minister Jairam Thakur also supported Kangana. He said on Thursday that the way the Maharashtra government treated Kangana Ranaut was scandalous.