new Delhi. The disputes between Kangna Ranaut and Shivsena are growing. After the action of BMC, it is as if Kangana is not taking the name of retreat. It is constantly targeting Shiv Sena and Uddhav Thackeray. On Thursday, through Twitter, he called Uddhav a sample of dynasty and Shiv Sena even to Sonia Sena. It is believed that Kangna is very angry with the action of BMC and is constantly showering on Uddhav Thackeray.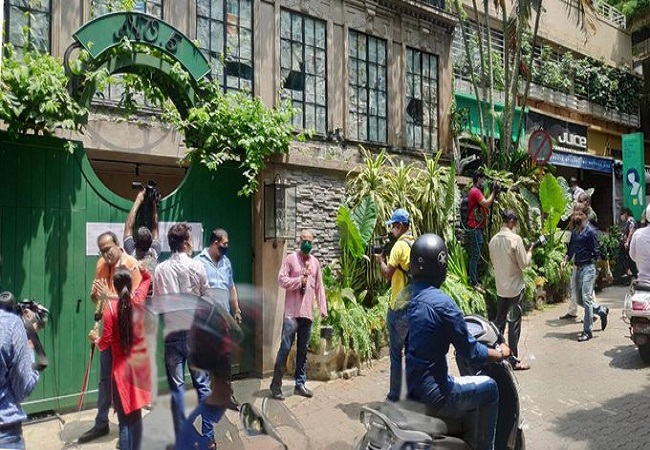 Padma Shri honored Kangana Ranaut on Thursday tweeted that, "Your father's good deeds can give you wealth, but you have to earn the respect yourself, you will shut my mouth but my voice will echo in millions after me. , How many mouths will you shut? How many voices will you press? How long you will run away from the truth is nothing but a sample of dynasty. "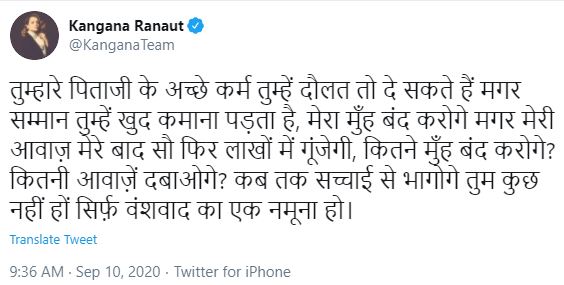 Kangana wrote in another tweet that, "The ideology on which Shri Bala Saheb Thackeray built the Shiv Sena, today he has become Sonia Sena from Shiv Sena by selling the same ideology for power, Jean goons from behind me Don't break the house call them a civic body, don't insult the Constitution so much. "
Explain that the matter of BMC's action at Kangana's office has now gone a step ahead. The Governor of Maharashtra Bhagat Singh Koshyari has become active in this matter and discussed with Chief Minister Uddhav Thackeray's Chief Advisor Ajeya Mehta. The Governor expressed displeasure over the action of BMC. Ajay Mehta said that he will give information to CM Uddhav. At the same time, Governor Koshyari is going to give a report to the Center on this subject.