new Delhi. Prime Minister Narendra Modi has paid tribute to former President Dr. Sarvepalli Radhakrishnan on Teachers Day on 5 September, thanking the hardworking teachers. The contribution of teachers is remembered in the country by celebrating Teachers' Day on September 5 every year since 1962. The day is celebrated on the birthday of Dr. Radhakrishnan, former President of the country, first Vice-President and noted educationist.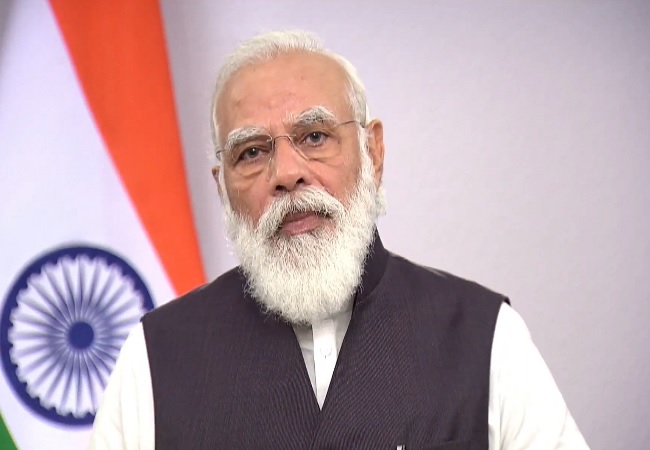 Prime Minister Narendra Modi said, "We will be grateful to the hardworking teachers who contributed to the building of our nation." On Teacher's Day, we thank our teachers for their remarkable efforts. We pay tribute to Dr. S. Radhakrishnan on his birth anniversary. " PM Modi also used a hashtag in the tweet, which means – our teacher, our hero.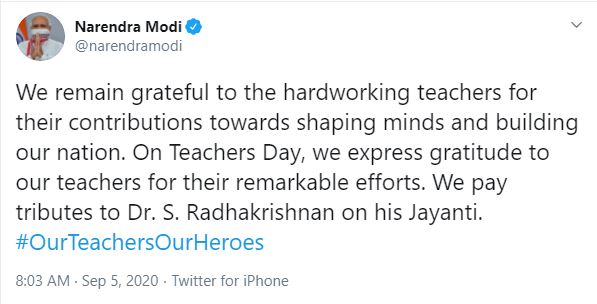 Prime Minister Modi, while sharing an excerpt of 'Mann Ki Baat' released recently, said, "Who better than our knowledgeable teachers to deepen our association with the glorious history of our nation? Recently during Mann Ki Baat, I shared with the students an idea from the teachers about lesser known aspects of our great freedom struggle. "
In fact, Prime Minister Narendra Modi had said during Mann Ki Baat last Sunday that during the crisis of Corona period, teachers turned the challenge into opportunity. Technology used in education. Teachers and students are doing something new together. He had appealed to the teachers and said that a big change is going to happen in the country through the National Education Policy, which should be extended to the students.

Referring to Teacher's Day, he said that in 2022, 75 years of independence will be completed. It is very important that our generation today, the war of independence, is familiar with the heroes of the country. In such a situation, what happened in the freedom movement in your district, who was martyred, who remained in jail. If students learn these things, their personality will change. Students can be researched on the incidents that happened there. Handwritten book can be prepared. Teachers can take their students to places associated with independence. Poems can be written from students on 75 heroes of 75 years of independence.