new Delhi. On Thursday, the fighter aircraft Rafale was formally inducted into the Indian Air Force. A grand ceremony was also held in Ambala on this occasion, in which the country's Defense Minister Rajnath Singh and French Defense Minister Florence Parley also attended. Let me tell you that after the induction of Rafael into the Air Force, the strength of the Indian Air Force has increased.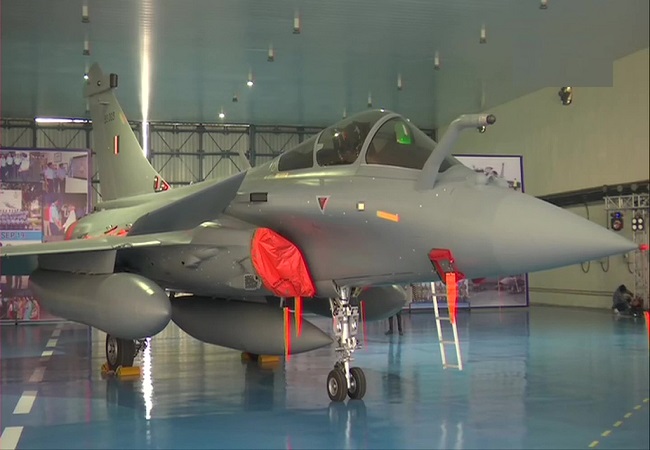 The entry of Rafale fighter aircraft into the Indian Air Force fleet went through the entire process. Initially Sarvadharma was worshiped, which was followed by flypastes. During this period, several other Air Force aircraft including Tejas, Sukhoi participated in the air show and salute Rafale fighter aircraft with water cannon salute at Anch. This process is followed whenever a new fighter aircraft is inducted into the Air Force.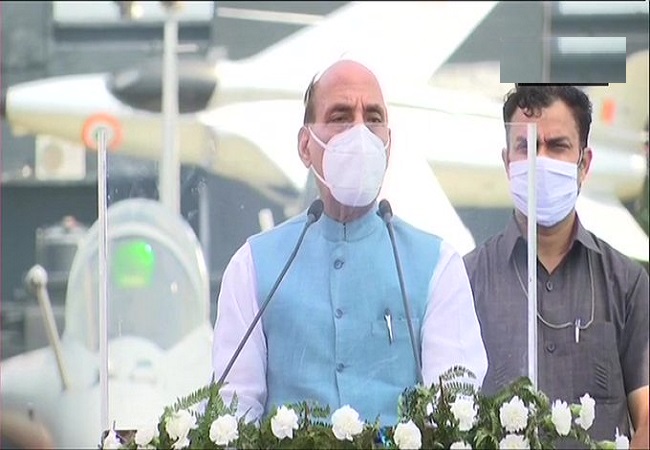 On this occasion, Defense Minister Rajnath Singh said, "Rafale's induction into the Air Force is an important and historic moment. Rafael's induction into the Indian Air Force fleet also reflects the close relations between India and France. India and France have long been economic, cultural, political, strategic partners. "
#Video | Defense minister @rajnathsingh and Minister of the Armed Forces of France #FlorenceParly, witness the traditional 'Sarva Dharma Puja' at the #RafaleInduction ceremony, at Ambala airbase

Visit our Youtube – https://t.co/hJrsvEpyyX pic.twitter.com/Nmv2xGkZLj

– Newsroom Post (@NewsroomPostCom) September 10, 2020
He said, "Rafael deal with our friend country France is a game changer in India's national security. Its long range operation, luggage equal to its weight and the ability to hold extra fuel and fast speed make it one of the best aircraft. Today Rafale's induction is a big and strong message for the whole world, especially our eyes towards sovereignty. This induction is very important in terms of the kind of environment created or created on our borders in recent times. "
It also represents a great example of the government's commitment to maintaining its border security and territorial integrity: Defense Minister Rajnath Singh https://t.co/gYPUSfO2If

– ANI_HindiNews (@AHindinews) September 10, 2020
The Defense Minister said, "Our objective behind the strengthening of defense has always been the desire for world peace and it is today. In this way, our country is committed not to take any step which can disturb the peace anywhere. We expect the same from our neighbors and the rest of the world. "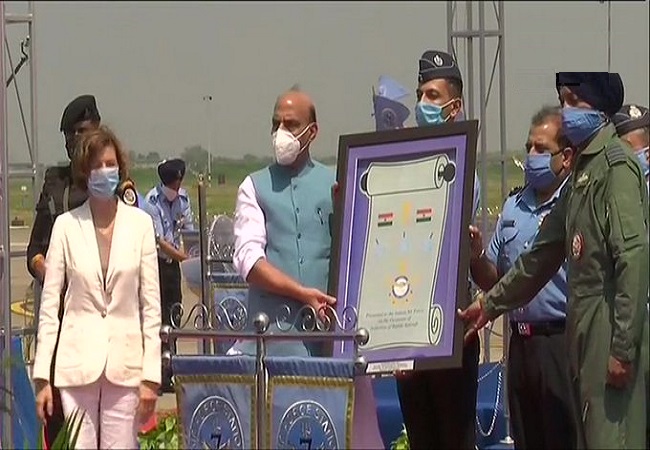 Explain that on this occasion, Defense Minister Rajnath Singh gave the induction scroll of Rafale aircraft to Captain Harkirat Singh, the commanding officer of 17 Squadron 'Golden Arrow' of the Indian Air Force. During this time, the main ultra-Florence Parle was also present.
Actually, Rafael had come to India only in July this year but it has been formally inducted into the Air Force today. Let us tell you that on July 29, five Rafale fighter aircraft from France arrived in India, but officially they have joined the Air Force today. During this, Chief of Defense Staff Bipin Rawat, Air Force Chief RKS Bhadauria were also present at Ambala's airbase. The Air Force has a total of 36 fighter jets from France, with five aircraft in the first installment.
#WATCH Haryana: Water canal salute was given to Rafale aircraft in the program of 5 Rafale aircraft joining Indian Air Force at Ambala Air Force Station. pic.twitter.com/z03DIi8uYc

– ANI_HindiNews (@AHindinews) September 10, 2020
Rafale fighter aircraft will be included in the Golden Arrow 17 Squadron in the Air Force, the same squadron rescued Pakistan's sixes in the Kargil war. In such a situation, once again their presence at Ambala airbase can surprise the enemy. It is worth mentioning about the time of Rafale's entry into the Air Force, that the threat of Rafael could be a problem for the neighboring countries amid the ongoing tension between China and Pakistan.
#WATCH Haryana: Rafale aircraft flying at Ambala Air Force Station in the event of Rafale planes formally joining Indian Air Force. pic.twitter.com/XB7nhSiJxn

– ANI_HindiNews (@AHindinews) September 10, 2020
One feature of Rafale fighter aircraft is that it is far ahead of other aircraft in reaching altitude as soon as it starts. Rafale's rate of climb is 300 meters per second, which also outperforms China-Pakistan aircraft. That is, Rafael can go up to a height of 18 thousand meters in a minute.
On the other hand, if we look at the perspective of Ladakh, then this fighter aircraft fits. Rafale is an omni-roll fighter aircraft. It has great agility in mountainous places. If there is less space on the mountains and it has to come down, then this plane is unmatched. It can be landed on a warship while walking at sea. Three types of missiles can be placed in this aircraft. Air-to-air meteor missiles, air-to-ground scalp missiles and hammer missiles.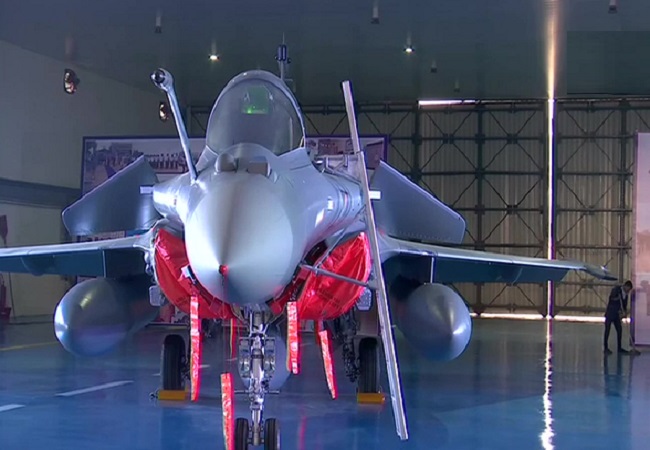 Talking about fuel consumption, Rafale has the ability to fly continuously for 10 hours once fuel is filled. It can fill the fuel in the air, there is no need to land, as it did while coming to India from France. This quality makes it quite different from other fighter aircraft. Apart from this, the gun on Rafale is capable of firing 2500 in a minute. As strong as the radar system is in Rafale, it can detect 40 targets at once in a radius of 100 km.