new Delhi. Film actress Kangana Ranaut has uploaded a video on social media after BMC broke Kangana's office. In which Kangana is showering heavily on Uddhav Thackeray. In this video, Kangana Ranaut has given a promise to the countrymen besides showering on Uddhav. Let me tell you that Kangana has also said in her video that I had heard the story of the oppression on the Kashmiri Pandits, but have felt it today.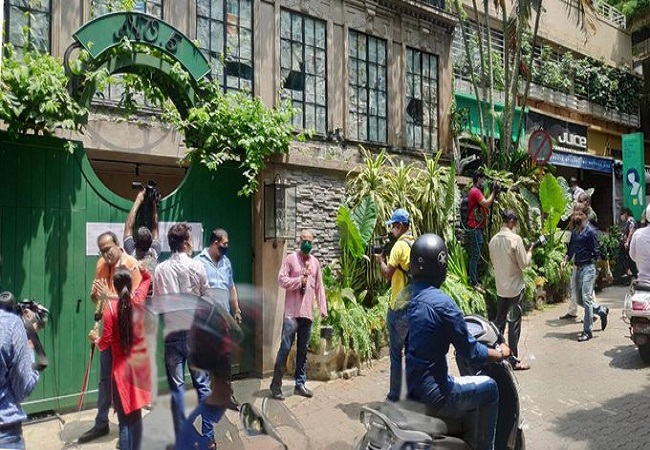 In the video uploaded on Twitter, Kangana has said, "Uddhav Thackeray, what do you think you have got a big revenge on me for teaming up with the film Mafia, breaking my house. Today my house is broken, tomorrow your pride will be broken. This is the wheel of time, remember… it is not always the same. And I think you have done me a great favor. Because I knew what would happen on Kashmiri Pandits, I have realized today. "
Well done what you did#DeathOfDemocracy pic.twitter.com/TBZiYytSEw

– Kangana Ranaut (@KanganaTeam) September 9, 2020
Kangana said in her video, "Today I promise to this country that I will make a film not only on Ayodhya but also on Kashmir. And will wake up my countrymen… because I knew that would happen to us, but happened to me, it means something, it has some meaning. And Uddhav Thackeray, this cruelty, this terror, well it happened to me, because it has some meaning… Jai Hind… Jai Maharashtra. "
Prior to this video, Kangana has shared many more videos, in which she has shown the current condition of her office.
#DeathOfDemocracy pic.twitter.com/JVj3VN40x3

– Kangana Ranaut (@KanganaTeam) September 9, 2020
At the same time, the bulldozer run by BMC (BMC) at the office of film actress Kangna Ranaut has been banned from the Bombay High Court, but by then BMC had damaged Kangana's office significantly. Let me tell you that now Kangana's lawyer Rizwan Siddiqui has said that, we will not give up, they have done a lot of damage.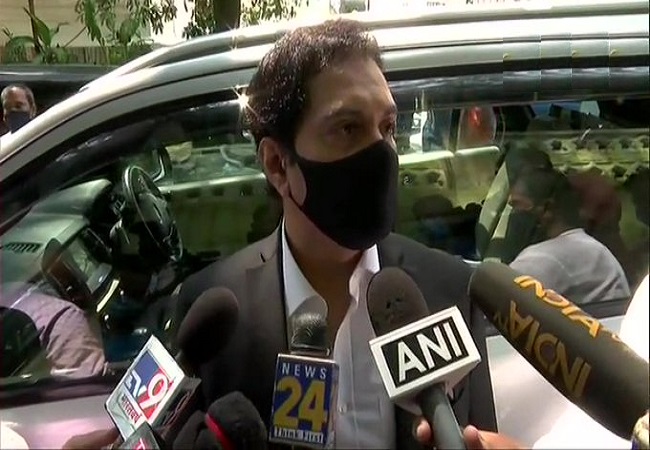 Kangana Ranaut's lawyer Rizwan Siddiqui has said that someone has come to break his house in absentia. They brought such a large military. What action is this Ranging from 40 to 50 police officers. So many big builders don't come home. "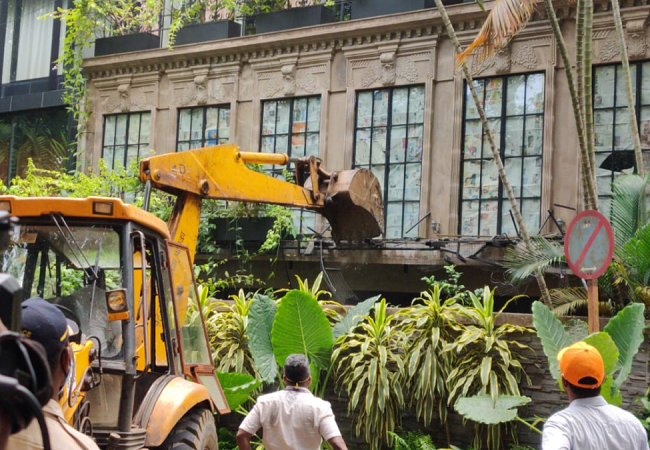 Rizwan Siddiqui said on BMC's notice that, "The 'stop work' notice that was given is a bay foundation and is illegal, stop work has to be given to those whose work is started at home. They entered the house illegally, threatening everyone in the neighborhood. I replied to the notice yesterday itself. "