Mumbai. Shiv Sena MP Sanjay Raut has been criticized everywhere due to the abusive word he asked for Bollywood actress Kangana Ranaut. In such a situation, he has given his clarification on this issue by tweeting. In which he said that honoring women has been taught by Balasaheb Thackeray.
Raut tweeted and wrote, "Shiv Sena follows the ideology of Chhatrapati Shivaji Maharaj and the great Maharana Pratap, a symbol of great Hinduism. They have taught us to respect women. But with malicious intent some people are spreading misinformation that Shiv Sena has insulted women. But one should not forget the fact that the accusers have insulted Mumbai and Mumba Devi. The Shiv Sena will continue to fight for the pride of women, this is what our great Shiv Sena supremo has taught us. "
– Sanjay Raut (@ rautsanjay61) September 7, 2020
Actually, Kangana Ranaut has kept her voice elevated from the beginning in the case of the well-known Sushant Singh Rajput. He has openly spoken on the issue of Bollywood mafia, nepotism and now drugs. Due to these statements of Kangana, she came to the target of the celebs, but she also got into a fight with some political parties. Which also includes Shiv Sena parliamentarian Sanjay Raut.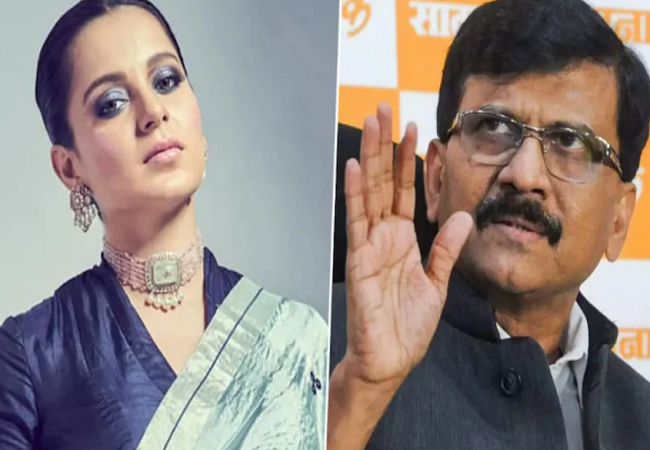 The case of the verbal war between Kangana Ranaut and Sanjay Raut is getting deeper. On one hand, Sanjay Raut had advised Kangana not to come to Mumbai, on the other hand Kangana had also decided to come to Mumbai. After this, Kangana also shared a video. In it, he said that Sanjay Raut does not mean Maharashtra.