new Delhi. Along with fighting the war against Corona in Uttar Pradesh, Chief Minister Yogi Adityanath has instructed the officials of the state to keep increasing the pace of development works in the state. Let us tell you that CM Yogi is constantly reviewing the ongoing development plans in the state. With this, they are also giving the limit of development work to the officials.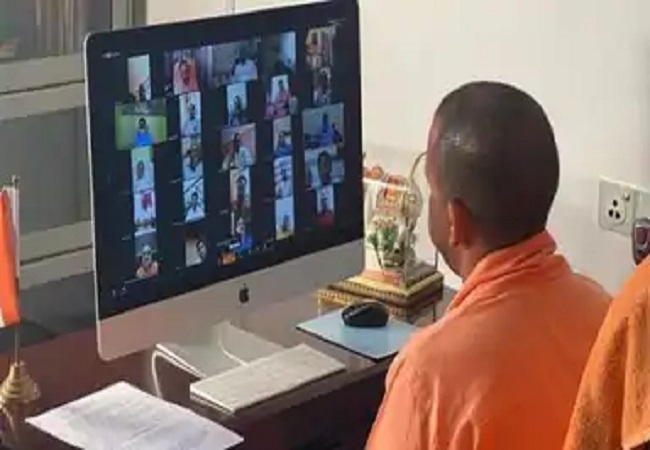 State roads should be pitched
While reviewing the development works in the districts of Moradabad division through video conferencing at his government residence on Friday, he directed the officials that the roads of the state be pitched till Sharadiya Navratri. Chief Minister Yogi said that there will be no shortage of funds for development works, so people should not fall short of getting the gift of development.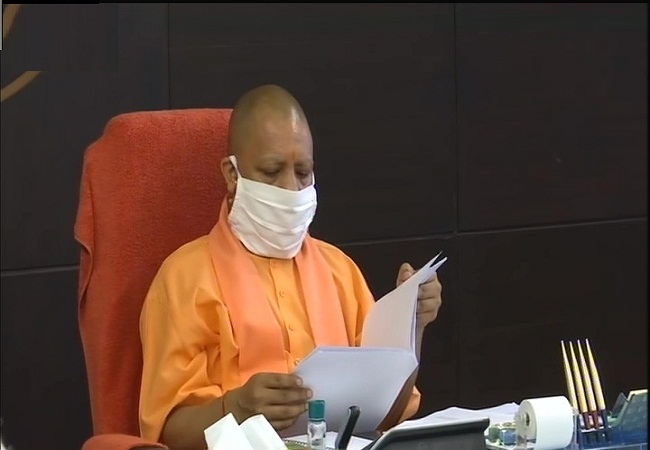 Speed ​​of work increased under Pradhan Mantri Awas Yojana
In the review meeting, CM Yogi said that the projects of the Pradhan Mantri Awas Yojana should be taken forward, construction of public toilets should be completed at the earliest. CM Yogi directed that the works of Amrit Yojana should be completed in a time-bound manner in all the districts of Smart City and the Board in Moradabad.
Instructions regarding corona
Apart from this, CM Yogi directed to keep the Integrated Command and Control Center and L-2 Kovid Hospital continuously active to remove the problems caused by the corona epidemic. He said that the state roads should be pitched, that the roads should be pitched till the upcoming Shardiya Navaratri. Apart from this, Chief Minister Yogi Adityanath gave instructions to mark the site for Panchayat buildings in Moradabad division and said that action should be taken in this regard by communicating with public representatives. He said that action will be taken in future to connect village secretariats with optical fiber.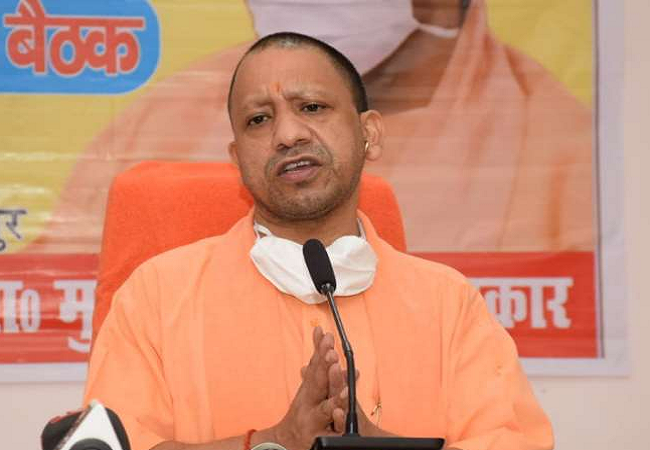 Public representatives praised the working style of the Chief Minister
The public representatives appreciated the working style of the Chief Minister for the continuous review of development works. The policy of providing tube well connections in the Dark Zone was also appreciated. Mahendra Singh Kharagwanshi, MLA from Hasanpur area of ​​Amroha, stated the need for a new sugar mill in the area. Kamlesh Saini, MLA of Chandpur area of ​​Bijnor, expressed the need to construct a stadium in the area.
Talking about accelerating the development works in the midst of the Corona crisis, the Chief Minister said that, all the construction works, especially the construction of the Ganga Expressway will lead to rapid development of the area. He directed that the National Training Institute at Dungarpur village of Rampur district should be developed for training of sugarcane farmers. Immediate deployment of vacant posts of CMS and Deputy CMO in district Sambhal. The CM has directed to pursue employment-oriented schemes in various sectors under the Self-Reliant India Campaign.