new Delhi. Negotiations are continuing between the two countries at the military and diplomatic level to reduce the tension on the Indo-China border. China on its part wants that the tension on the border should be kept separate and the trade relations between the two countries should be normal. But this argument has been given a befitting reply from India. India has made it clear that the relationship will be normal at all levels, only then the matter will be formed.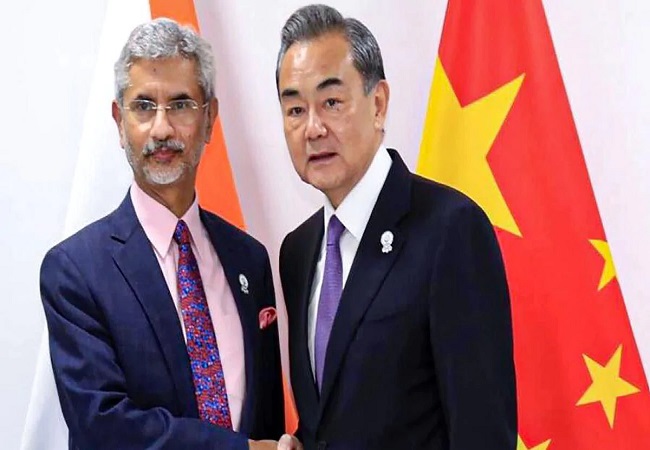 Please tell that information has come out about the meeting between the foreign ministers of the two countries in Moscow that the Indian Foreign Minister S.K. There was a heated debate between Jaishankar and Chinese Foreign Minister Wang Yi. In fact, the Chinese Foreign Minister argued that the boundary issue would be resolved further, but trade relations should be normalized. S. On behalf of Jaishankar, it was clearly said that if China does any action on the border, then it will have to suffer losses in every way, not just on the border.
Let me tell you that the meeting between the two leaders showed warmth in this meeting. During the talks, External Affairs Minister S Jaishankar said that India will not back its army until the Chinese army completely withdraws from all areas of India. He said that at every point of LAC, China has to return to its place only then peace can be restored on the border. The second thing that is very important is that S Jaishankar said that if peace is not restored at the border, then China will suffer in all kinds of relations. Jaishankar meant to say that China should not be under the illusion that it would put tension on the border and its trade with India would also continue to flourish.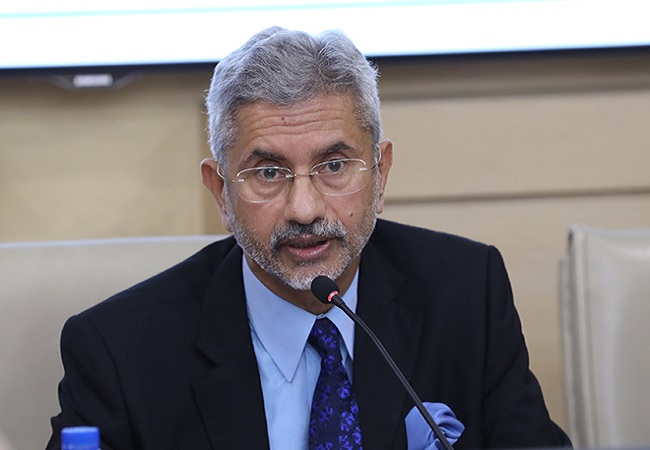 Giving a clear message to China, Foreign Minister Jaishankar told the Chinese counterpart about the current crisis, "Such a situation on the border occurred when illegal constructions were made in April and May from the Chinese military and the existing agreements were broken." It was only after such a situation on the border that a situation of tension arose between the two countries. According to information from sources, India will inspect the LAC and see if China fulfills its promise. Because China has shown its tricks before. He says something and he does something else. The whole world is aware of his appeal. The decisions were taken at the commander level meeting, the Chinese army broke those decisions the very next day.
Meanwhile, pressuring China on behalf of India, why did they take provocative action on LAC. Why did they harm Indian soldiers and equipment. India said the mob of Chinese troops was a direct violation of the 1993 and 1996 agreements. On behalf of India, it was said that the action taken by China on June 15 led to a bloody conflict between the soldiers of the two countries.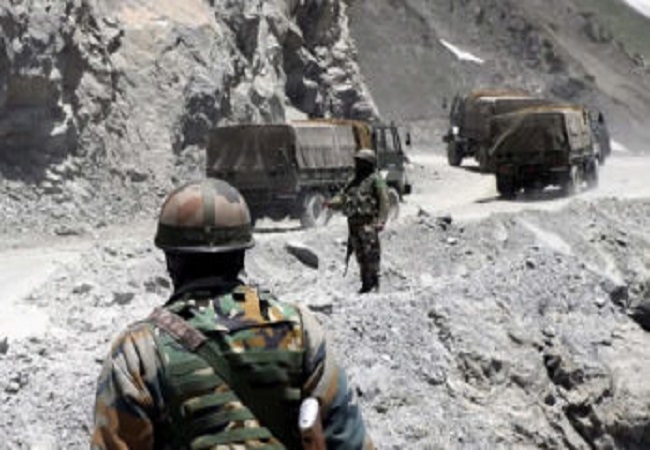 In fact, China had only one rut in this meeting that it wants to repair its trade relations with India. And so he was repeatedly saying that, the tension on the border will be resolved, and the relationship between the two should be allowed to remain the same. According to the Chinese statement, Jaishankar said that "according to India, the development of India-China relations is not dependent on setting boundaries and India does not want to go back." Officials present at the meeting told TOI that India relied on a peaceful border, India insisted on it. China is deliberately advancing the idea that bilateral relations can be maintained even by keeping the border dispute at bay. '