new Delhi. Everyone must have heard about Dashrath Manjhi, who hails from Bihar. Who cut a mountain and made a road. Due to this, today people also know Dashrath Manjhi as Mountain Man. Please tell that Manjhi was a resident of Gehlaur village located near Gaya (Gaya) district of Bihar. Now an elderly Gungi Bhuiyan (Laungi Bhuiyan) living in Gaya has also done the same thing. On social media, people are also praising Loong Bhuiyan.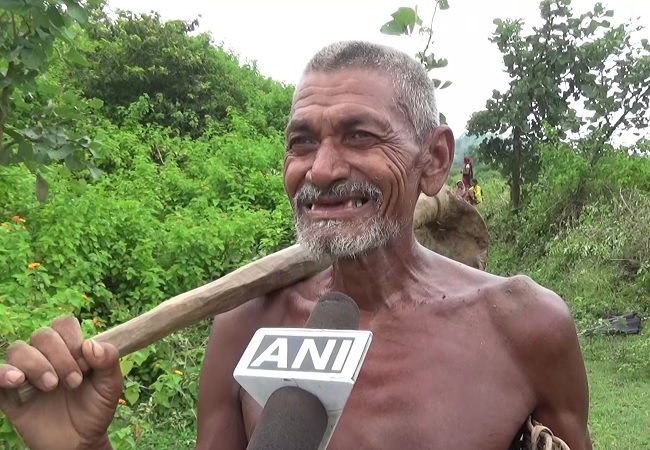 Bhuiyan hails from Kothilawa village in Lahthua area of ​​Gaya district. After 30 years of tireless work, he has built a canal three kilometers long. They did this to bring rainwater from the neighboring hills to their village farms. At the same time, 3000 people of the village are benefiting from it.
Bihar: A man has carved out a 3-km-long canal to take rainwater coming down from nearby hills to fields of his village, Kothilawa in Lahthua area of ​​Gaya. Laungi Bhuiyan says, "It took me 30 years to dig this canal which takes the water to a pond in the village." (12.09.2020) pic.twitter.com/gFKffXOd8Y

– ANI (@ANI) September 12, 2020
Please tell that cloves Bhuiyan has done the work of digging the canal alone. He says that it took 30 years to dig this canal that carried water to a pond in the village. The whole village is benefiting from this 30-year-long hard work of cloves. His family says that he used to reach the forest from home every day and used to dig his canal. His family also forbade him to do so but Bhuiyan did not listen to anyone.
Bhuyan himself told that his wife, son and daughter-in-law all tried to stop him from doing this work, because he did not get anything, no income. At one time people started calling him crazy, but today after the water comes, not everyone has missed praising him.