new Delhi. BSF has achieved great success near the Abohar border of Ferozepur in Punjab. Please tell that BSF has recovered a large stock of weapons sent from Pakistan near the Abohar border. The weapons that have been captured are modern weapons, and were used to carry out any major event.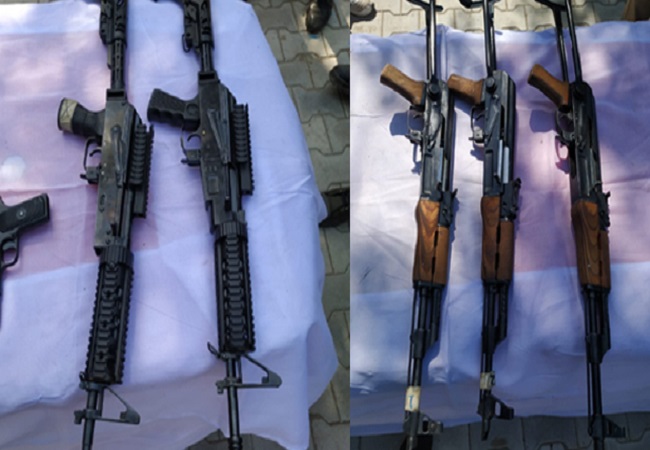 Let us know that Pakistan is often plotting the India terror attack. In such a situation, infiltration sometimes lures people and expresses evil intentions. Now the matter of supplying arms has come up near Abohar border of Ferozepur, Punjab. Let us tell you that on September 12, around 7 am BSF got a yellow plastic back.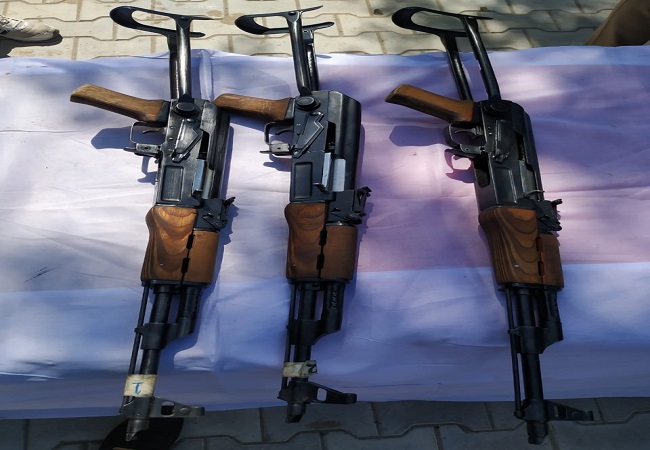 Bags were stirred up in the local areas. When the bag was searched, two M-16 rifles, 3 magazines, 2 pistols were recovered in it. Another bag containing 3 AK-47s and 3 magazines was also found near this force. After this large weapons stocking, search operation is being conducted in the surrounding areas.
On 12 Sept '2020, alert BSF troops foiled attempt by anti-national elements & recovered 03 AK-47 rifles with 06 magazines & 91 rds, 02 M-16 Rifles with 04 magazines & 57 Rds and 02 Pistols with 04 magazines & 20 rds along Indo-Pak border of Abohar, Distt Ferozepur, Punjab.
(1 / n) pic.twitter.com/dYgCh3sM7q

– BSF (@BSF_India) September 12, 2020
Recently, such information has come out which attracted the attention of security agencies as well as intelligence agencies in India. ISI and Pakistan's terrorist organizations are now employing local miscreants. Recently, the Intelligence Unit of Chandigarh alerted all intelligence agency units regarding alliances and local connections between terrorists and miscreants.
The Intelligence Wing, while naming some gangsters, alerted the other units that ISI and terrorist organizations are in touch with these gangsters and employing them to carry out attacks in India. Some of these gangsters are absconding while some are lodged in jails. The Punjab unit of the Central Intelligence Agency had alerted that ISI and other terrorist organizations had hired five miscreants to target some leaders.