new Delhi. Prime Minister Narendra Modi on Saturday dedicated the country's longest highway tunnel, the Atal Tunnel, to the country. After this, PM Modi addressed the public meeting in Sissu. During this, PM Modi said, today it is a pleasant experience for me to come among you all after a long time. Many congratulations and best wishes to all of you for the Atal Tunnel. He said that there are immense possibilities of tourism in Lahaul. Now, Chandratal, Trilokinath, Spiti Valley are not far away for tourists due to the formation of tunnel. The world will have easy access to the Tabo Monastery. The tunnel will provide employment opportunities to the youth. Home stay, guest house, dhaba, handicraft will generate employment opportunities.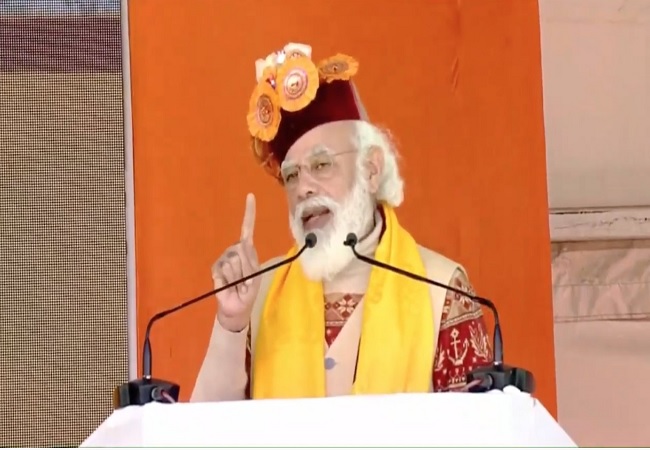 He said that Lahaul Spiti is a kind of medicinal plant and producer of many spices. These products can become the identity of Himachal, Lahaul all over the country. After the formation of Atal Tunnel, people here will not need to flee for the education of children.
Addressing the rally, PM Modi said that with the formation of Atal Tunnel, there will be farmers of Lahaul-Spiti and Pangi, people associated with horticulture, be cattle rearers, students, jobbers, traders and traders, all will benefit. . Now the crops of cabbage, potatoes and peas of Lahaul farmers will not be wasted, but will reach the market fast.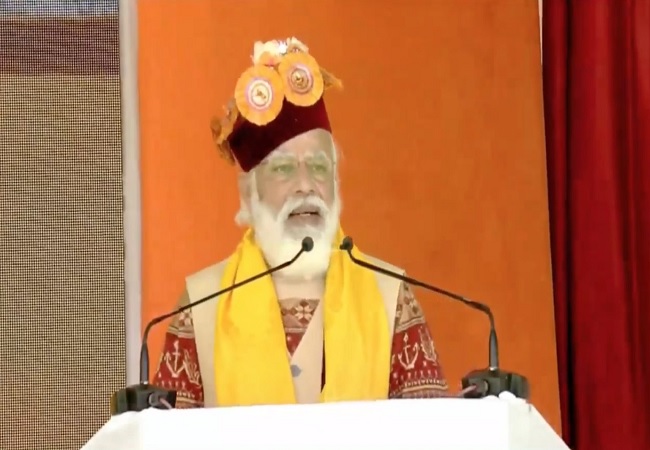 PM Modi said that the world's access to the Tabo Monastery, an important center of Buddhist education in the country located in the Spiti Valley, is going to be easy. In a way, this whole area is going to be a big center for Buddhist followers of many countries including East Asia.
He said that now the country is working with new thinking. With everyone, with everyone's faith, everyone is developing. Now plans are not made on the basis of where the votes are. Now the effort is that no Indian should be left out, not left behind. A great example of this change is Lahaul-Spiti.