new Delhi. Retired Navy Officer Madan Sharma, who was injured in an attack by Shiv Sainiks in Mumbai (Mumbai), has been discharged from the hospital. Madan Sharma met the media after being discharged from the hospital. During this time, giving full information about the attack on himself, he attacked the Uddhav Thackeray government of Maharashtra fiercely. Let us tell you that such misbehavior was done to the former Naval officer only because he had forwarded a cartoon of Chief Minister Uddhav Thackeray (CM Uddhav Thackeray) on WhatsApp. After which the Shiv Sena workers got angry and beaten the former naval officer.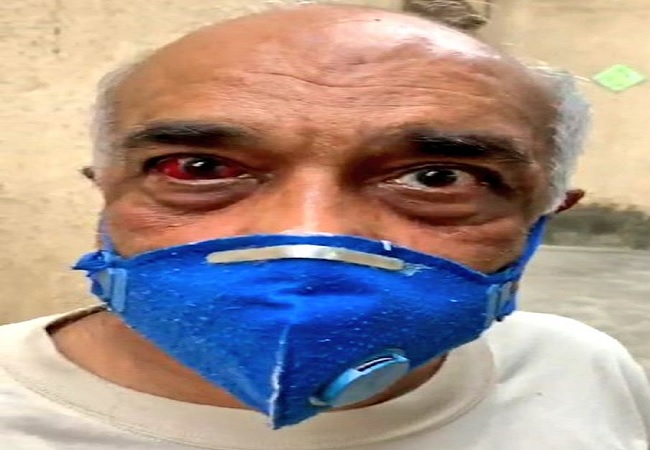 While speaking to the media today, he said that Uddhav Thackeray should resign if the government cannot handle law and order. He said that something very bad happened to me. I am a senior citizen. The Shiv Sainiks had called me to talk, but without talking, started beating. After the beating, the police was sent to my house for arrest. There is political pressure on the police.
I'm injured & stressed. What happened, is saddening. I'd like to tell Uddhav Thackeray that if you can't look after law & order then resign & let people decide who should look after it: Madan Sharma, retired Navy officer who alleged he was beaten up by Shiv Sena workers in Mumbai pic.twitter.com/M4tMw83sAg

– ANI (@ANI) September 12, 2020
During this, Madan Sharma said that the defense minister Rajnath Singh took up my situation, I told him about the incident. The defense minister has promised help. I have asked for security. During the conversation, the Defense Minister said that such an attack on an ex-soldier is extremely regrettable and will not be accepted.
No such attack is tolerated at all- Rajnath Singh
On Saturday, Defense Minister Rajnath Singh talked to former Navy officer Madan Sharma about his health and inquired about the whole incident. Defense Minister Rajnath tweeted and wrote, "Talk to former Navy officer Madan Sharma about his health in Mumbai, which was attacked by some goons. Such an attack on an ex-soldier is extremely regrettable and will not be accepted. I wish him well soon. '
Spoke to retired naval officer, Shri Madan Sharma who was attacked by hooligans in Mumbai and enquired about his health. Such attacks on Ex-Servicemen is completely unacceptable and deplorable. I wish Madanji a speedy recovery.

– Rajnath Singh (@rajnathsingh) September 12, 2020